Angelas™ Portable Medical Diode Laser
The Angelas™ portable medical laser is the newest Class IV grade laser available in the medical marketplace today. It includes the optimal range of wavelengths, with interchangeable handpiece optics.
This laser device can be used to perform in deep tissue laser therapy, podiatry, veterinary, spider vein removal, dentistry, and so on.
2
7-inch interaction interface
3
exchangeable heads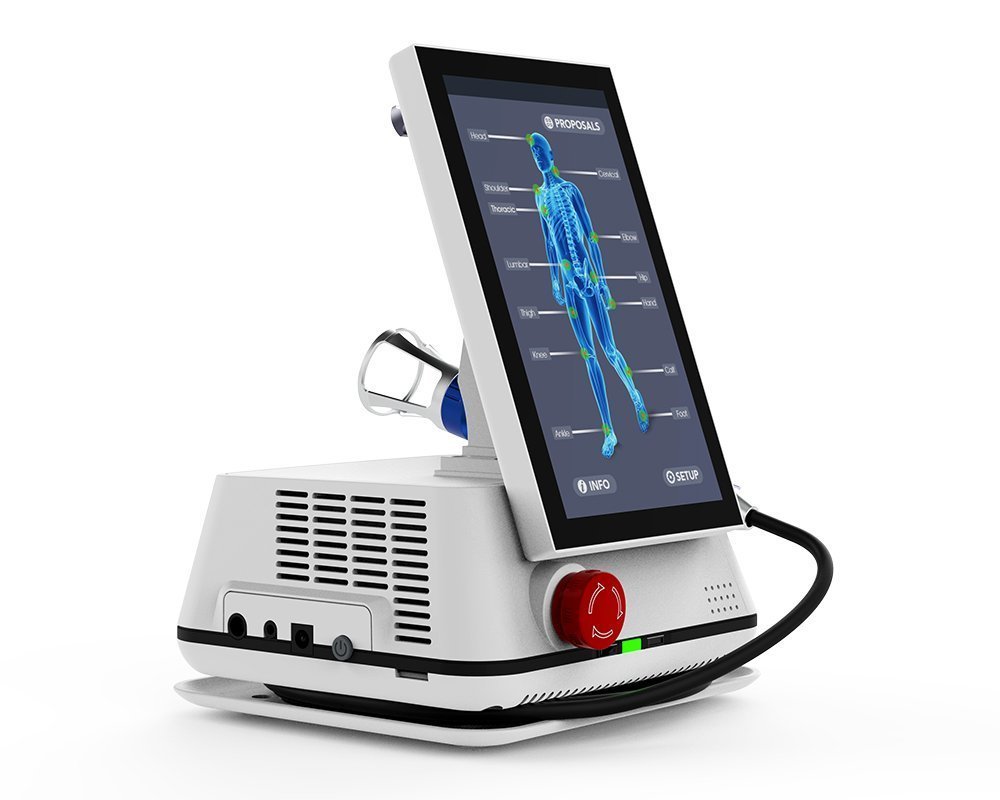 Technique Specification

| | |
| --- | --- |
| Product Model | Angelas™ |
| Laser Type | GaAlAs Diode |
| Laser System | Class IV |
| Wavelength | 980nm | 810nm | 810nm+980nm |
| Power | 10W/15W/25W | 15W/9W | 15W+15W |
| Operation Mode | CW / Single Or Repeat Pulses |
| Pulse Duration | 10us-3s |
| Repetition Rate | 1Hz-20KHz |
| lP Degree of Protection | Foot switch (waterproof): IPX8 |
| Aiming Beam | 650nm, Power<5mW |
| Control Mode | True Color Touch Screen (7 inches, resolution 600*1024) |
| Transmission System | Medical Fibers With SMA905 Connector |
| Power Supply | 100V-240V~at 2.0A |
| Dimensions | 180(L)*170(W)*250(H)mm |
| Weight | 2.0KG |